OCTOBER 1987
DRUGS MAKE IT BETTER-DRUGS MAKE IT WORSE
OCTOBER 1ST, 1987 DAY OFF
Van Nuys, noon
Home sweet home…just woke up. Flew in from Salt Lake last night…Robbin flew with us and Tom stayed then drove back home. The flight was smooth and the sky so gorgeous. Our pilot would tip the plane to the left and you could see the stars so clear that we even saw a shooting star. Then he would tip to the right and you could see the arc of the Earth with spotted lights from little suburbs as we were getting close to LA. It feels like an electric tomb…I sometimes wonder if I will ever get out of here alive…
Karen has gone to stay with a friend while I'm back home–says she feels weird being here while I'm here as well but I wish she would stick around. It might stop me from going crazy.
1:30 p.m.
Abdul has a friend who sells rock. I had an oz cooked up and brought over–it will be here in a while.
I'm depressed, and I don't know why. I can't get outta this place in my head. I can't shake it off. Drugs make it better–drugs make it worse. Every time I'm gonna stop I get the itch…
3:45 p.m.
Oh my God–as soon as I got the rock and hit the pipe I thought my heart was gonna jump outta my chest. The whole house started shaking, rolling and shit was falling off the walls. It threw me on the ground and I realized we were having a fucking earthquake.
I didn't know what to do so I ran outside, pipe in hand, and the door locked itself behind me. I was naked and had to run around the back of the house and break the window to get in. Then the alarm went off, and the security company called. Days like this I wish I didn't get out of bed…
5 p.m.
Flushed the coke in case there is another quake. I don't think my heart can take it. I took a few pills and I'm starting to get tired. We have a show in San Diego and I don't want any chance to get more coke. I'm gonna go play my guitar and lay in bed till I fall out.
IAN GITTINS: The Los Angeles earthquake of October 1, 1987, measured 5.9 on the Richter scale. It killed eight people, injured scores more, and left 2,200 people homeless and more than 10,000 buildings badly damaged. However, Nikki Sixx was by far the most infamous Los Angeleno to react to the quake by running out of his house butt-naked and waving a crack pipe.
OCTOBER 2ND, 1987 SPORTS ARENA, SAN DIEGO, CA
Van Nuys, 10 a.m.
Wow I just woke up. I slept 16 hours straight. I'm starving, I don't think I ate yesterday at all. I'm gonna jump on my bike and go grab some Mexican food down the street before I have to leave for San Diego.
I had a dream I was a kid laughing and playing with my father. I was so happy and then he just faded away right before my eyes. I was alone in the middle of the street looking for him frantically…that's the feeling I feel inside a lot.
12:30 p.m.
I'm gonna drive down to San Diego with Robbin. He's on his way over now. After being in his Ferrari I'm thinking about getting one…not that I'll ever be home to drive it.
OCTOBER 3RD, 1987 DAY OFF
Van Nuys, 1:10 p.m.
I have the next few days off. Had a pretty good show in San Diego, a lot of people from LA came down. It's easier to say hi and hang out in San Diego rather than LA…the Forum is always a zoo. Someone said the record company was there but the band didn't want to talk to them. Fuck them.
Gonna go to a movie with Bob. I need a normal night out…I'm over being me. Even writing in this diary is boring me 'cause it's all about me.
OCTOBER 4TH, 1987 DAY OFF
Van Nuys, 10:30 a.m.
Went to a movie last night with Bob and came home and played guitar til about 1 a.m. No visitors, no phone calls, perfect night…wrote some really cool songs…
Noon
Gonna go get the car and jeep washed. It's so pretty outside, I might lie in the sun. Riki might come over, and Pete…spoke to Slash, he's as excited as I am to have Guns tour with us.
---
THE STRUGGLE FOR NORMALITY NORMALLY ISN'T SUCH A STRUGGLE.
POWER TO THE MUSIC
Who said music's dead in the streets? Don't know what they're talking about They gotta put a bullet in my head If they want to keep me down.
---
OCTOBER 6TH 1987 GRAND WESTERN FORUM, LOS ANGELS, CA
10:15 a.m.
Sitting outside drinking coffee and playing guitar…what a nice day here in LA. Today I'm happy. Days like today, I reflect a lot…it seems like a lifetime ago when this was just a dream. Yesterday was another safe and sane day. My problem is when I'm not doing drugs and drinking I'm actually happier til the boredom kicks in. Then there's this lil demon in my head that says, Come on, just one, and I lose all control…
This road has an end. I just don't know where it is.
2 p.m.
I'm gonna ride my Harley to the Forum. I'm gonna go early and go up by the beach. It doesn't get much better than riding your bike up the coast to the first of two sold-out hometown shows. I've got Memory Motel by the Stones running thru my mind, over and over…
3:30 p.m.
I'm sitting here on the side of the road looking out over the ocean. I'm glad I brought my diary along. It's too beautiful not to stop and take it all in and even try to write it down.
I know she's out there, my soul mate. Of course, they say that if you're looking, you'll never find whatever it is you're looking for. For now, I'm just looking out over these rolling waves and being reminded how small I am.
Better go or I'll miss my own show…ha ha…
7:30 p.m.
Backstage…I just got out of the back of a cop car. I was riding my bike and as soon as I pull up to the show this cop pulled me over. I told him I was playing a show and he said he didn't care, I was speeding and he wanted to see my license. I told him I don't have one and he said I was going to jail. I said if I wasn't onstage in about an hour there would be a riot and he said again he didn't care. So I told him to fuck off and he arrested me…
Doc came out and talked the cop out of it and I had to apologize. How demoralizing to apologize to that fuckhead, but I bit my tongue and said sorry. I'm sure he wanted to kick my ass like the cops did outside the Whisky years ago…
Gotta get ready…time for a shot of JD then kick LA's ass—today and tomorrow.…
OCTOBER 7TH, 1987 GRAND WESTERN FORUM, LOS ANGELS, CA
No entry
OCTOBER 8TH, 1987 LONG BEACH ARENA, LONG BEACH, CA
11:45 a.m.
Yesterday was a nightmare…probably the worst day of my life next to Nona dying.
Vanity showed up at my house after the first Forum show with a baseball of base. I stayed up all night and day until show time the next day…they had to send a car to get me and when I got to the Forum yesterday for our second show I was so frazzled I couldn't even talk. I hid in the dressing room fearing my heart would explode till it was time to go on. I had to snort about a 1/4 gram to get onstage. I truly thought I was gonna die onstage last night–what is wrong with me? Why can't I say no to drugs? They haunt me…or hunt me…
P.S. I should be the happiest man in the world. My dreams have come true. I need to quit–this is killing me. Vanity is killing me. Drugs are killing me…or am I already dead? I won't make another year. I know it.
NIKKI: This was the beginning of the end. I knew I was either gonna die or get sober. I knew how to die. By then I'd had many secret overdoses and seizures so I understood where the line was and I was just inches from crossing it. The dying could be easy…it was the living that I didn't know if I could do.
---
POSSIBLE T-SHIRT SLOGANS:
REHAB IS FOR QUITTERS
or
WHY DO YOU THINK THEY CALL IT DOPE?
---
OCTOBER 9TH 1987 DAY OFF
Van Nuys, 7 p.m.
I've just been hiding all day under my sheets. I won't answer the phone. No TV, no music, just me and my .357 on my bedside table…it seems to be talking to me in a whisper. I know it seems dramatic, but you're not inside my head. I feel like I need to check into a nuthouse…I know it's only a matter of time till I die. The question isn't how anymore. It's when.
OCTOBER 10TH, 1987 OAKLAND STADIUM, OAKLAND, CA
Van Nuys, 4 p.m.
I haven't been to sleep in over 48 hours. I don't think I can make the show. I can't even write…my hands are shaking so bad. I keep hearing voices every time I hit the pipe then I come down and nobody is there. I'm losing it. I need some dope to come down and nobody is around…all I have is coke. No booze, nothing…not even one fucking pill. I'm just not gonna answer the door or phone. I can't do it. I'm too paranoid…I can't face people. Fuck…what am I gonna do? There's a sold-out stadium waiting and I'm dying here and nobody really gives a fuck. Neither do I. I wish I could die. I'm gonna go take a hot shower and lay in bed, maybe I'll fall asleep…ya right…I'm soooo fucked…
Van Nuys, 2:30 p.m.
Yesterday was about as low as I've gone. I hadn't slept in days and was so based out I missed the Mötley jet. Actually I didn't miss shit–I just never showed up. Doc had a jet sent for me to take me to Oakland Stadium. I was out of my mind–I was so fucking coked out, I felt like I was gonna have a heart attack.
When I got there, there was a band meeting and they all asked me if I had been shooting up…they wanted to see my arms. Thank God I was freebasing…no traces except the insanity. I finally made it onstage and went home right after the show. Everyone is pissed at me and you know what? Fuck them! I'm sick of this fucking band! On top of that bullshit my stomach has really been killing me lately. There are little traces of blood again every time I take a shit. This always happens when I'm drinking too much or I up the drugs. I guess after a while that shit tears my guts open. Problem is I haven't been drinking as much as doing drugs…maybe my insides are coming out? 301
---
TAKE ME TO THE TOP
Take me to the top and throw me off
---
TOMMY LEE: Oakland Stadium was the point we all realized Nikki's shit was getting really bad. When he didn't make the flight we all started freaking out and saying, "Fuck, we're playing a stadium tonight–this isn't just an arena or a club!" Dude, that would have been the worst no-show of all.
Sixx had to get a later flight and when he turned up he just looked like shit–a lovely shade of gray. We asked to see his arms and of course they were a mess. But we never thought of going as far as asking Nikki to leave the band. The truth was we were all fucking around with shit, so we were in no position to bust his balls about it.
VINCE NEIL: Playing Oakland Stadium was a real big prestigious deal and there was Nikki, fucking it all up for us. There were a lot of people depending on us, and when he didn't show I thought it just wasn't going to happen. I was just glad we got through the show, but I have no idea how Nikki managed to do it.
OCTOBER 11, 1987 DAY OFF
Van Nuys, 4 p.m.
I forgot to write down another of my stupid lil mishaps. The other night I fell and smashed the back of my head on the fireplace in the bedroom and I probably only remember 'cause my head is still pounding. My stomach and my head are killing me.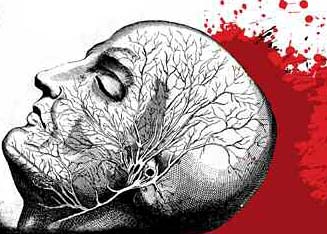 I feel like I'm slowly rotting away both physically and mentally. I was playing guitar last night and could barely make a chord I was so fucked up. Painkillers, whisky and cocaine…what a lovely life, right?
Karen came back today. I opened the door to her and it was all I could do to say hi, then I just came straight back to my room. She must see how sick I am.
KAREN DUMONT: I was only ever in the house a few days when Nikki was there and he hid things very well, but occasionally I'd see him really the worse for wear. He'd been foolish enough to tell me what he liked to do–close his bedroom door, go into his walk-in closet and get ripped. He was so paranoid that all the doors had to be closed, so I insisted his bedroom door always had to be open, and if it wasn't I'd bang on it and shout until he opened it. It used to scare me that Nikki had a gun.
OCTOBER 13, 1987 MEMORIAL COLISEUM, PORTLAND, OR
Hotel, 4:30 p.m.
I'm getting a weird vibe from the band. Either nobody wants to be around me or they're trying to punish me for Oakland and you know what? It's really pissing me off…we've all fucked up in this band. Vince killed someone, Tommy has fucked up a thousand times, Mick has fucked up too, and nobody has ever complained when we're all doing coke and junk all night. So I missed the jet? Fuck, I made the show! Now I'm the rock 'n' roll nigger of the band. Fuck them!
Maybe I should quit the band. Then they'd be fucked with no songs.
---
WITHOUT YOU
Without you, there's no change My nights and days are gray If I reached It just wouldn't out and touched the rain feel the same Without you, I'd be lost I'd slip down from the top I'd slide down so low Girl you'd never, never know…
---
OCTOBER 14, 1987 DAY OFF
Hotel, Tacoma, 2:45 p.m.
People…everywhere…there seems to be nowhere to hide, not even on the inside.
OCTOBER 15, 1987 TACOMA DOME, TACOMA, WA
Backstage, 6 p.m.
I can be such an asshole sometimes. My mom and my sister came to the hotel yesterday and I had been up all night and day and was freaking out of my mind. I was in the middle of staring out the peephole looking for people who were spying on me when my mom and sis knocked on the door and said, Hi Nikki it's us, we're here to see you. I don't know why but I completely lost my mind, calling them every name in the book and to fuck off, etc etc. Between me and you I don't know if it was the drugs talking or the shame of being so high on coke and I didn't want them to see me. My mom is coming to the show tonight. I'll try to make good.
On the jet, midnight
I'm drunk…sitting on the jet leaving for Canada. My mom came to the show and after she started in on me about the hotel I lost it again. I had her thrown out of the building…called her a whore in front of everybody…I think in moments of confrontation it all hits me how I was abandoned by her and my father and it comes out in all sorts of evil ways. My sister had no part in it but somehow I have linked them together in my mind. I know I made a lot of people uncomfortable tonight with all my screaming and breaking things but I can't help how I act. I wish I could part with all this anger…
CECI COMER: My mother and I went down to meet Nikki in Tacoma. I had both of my boys with me–Jake was two years old and Caleb was just a baby. I had to pay for parking in the hotel garage and it was all the money I had. First there was a bunch of crap in the lobby–Nikki told me via the front desk to wait for ten minutes, which turned into an hour. When I finally got permission to go up to his room I knocked on the door and Nikki asked, "Who is it?" I got pissed because he ought to know it was me, but I said, "Hey, it's Ceci, I've got the boys with me, you coming out?" He just yelled, really loud in a raspy voice, "Go away!" I was totally crushed and saw red. I went back home completely raw, just thinking, What an asshole. I felt scorned.
DEANA RICHARDS: Oh my God, this was so painful…We got to the desk and asked for Nikki. They told us which room he was in so we called, but he didn't answer. So we went up to the room and kept knocking on the door. We could hear him in there, but he wouldn't come to the door. He told us to go away. It was horrible. The whole day was like a horrible blur to me, just so awful.
It was like another night years earlier, when Mötley Crüe was just getting big, and Nikki invited me and Ceci to a show at the Paramount Theatre in Seattle. I was so glad and so excited to see him, after all those years. Ceci and I went backstage to talk to Nikki, and I put my hand on his back, and he just angrily shook it off and went out of the room.
He went into the rest room with Ceci, and when I followed them in, he was taking cocaine. It just broke my heart. I asked him, "Nikki, what are you doing?" And he said, "I know exactly why you have come here–you want something from me. You want my money." It shocked me so much, because it was the last thing on my mind. So I left…and then I didn't see or hear from Nikki for a very, very long time.
NIKKI: Believing that I had been abandoned by my father and later my mother had left me holding a garbage truck full of feelings and all that garbage had begun to stink. I didn't know how toxic it actually was at the time. When we think of storing stuff away you usually think some day you may need it, but with feelings it's different. You store it away and forget about it, then one day–like a serial killer keeps all the dead bodies in his garage–something starts to stink. They say a dog is the first one to smell his own shit. I think a drug addict is the last.
---
ON WITH THE SHOW
Frankie died just the other night Some say it was suicide
---
OCTOBER 16TH, 1987 PACIFIC COLISEUM, VANCOUVER, B.C., CANADA
Vancouver, 7:30 p.m.
Sitting backstage yesterday after the Seattle family massacre in Tacoma I was having a few drinks with some girlies and it seems they have some connection to fresh packs of needles so I told them to join me in my room after the show. I snuck an oz and 2 grams of Persian into Canada with me but I told them to bring an 8-ball 'cause I don't wanna run out. I'm not gonna let them know I have any dope. Fuck that…bad news travels fast. Gotta put some Mott the Hoople on the boom box and get into going onstage. My body is so tired I feel like I could just lay down and die.
Tonight should be fun. One girl's name is Mouse. I don't know the other's…or care.
OCTOBER 17TH, 1987 DAY OFF
Hotel, 3:50 p.m.
Stood in front of the mirror today and all I could see was death. I have lost so much weight and my skin is yellow if not gray. My eyes are sunk into the back of my head and my smile has disappeared. I dress it up with leather and cover it with being defensive just to get through this hell…ain't fame great? Anybody want some? 'Cause you can have mine…I hate it.
OCTOBER 18TH, 1987 NORTHLANDS COLISEUM, EDMONTON, ALBERTA, CANADA
Backstage, 6:05 p.m.
Sitting here reading my own diaries…I'm really making myself sick. These drugs haunt me. These pages are an ongoing bitchfest. I'm smart enough to know these drugs and alcohol are killing me and my music, so why can't I get ahold of this? I dreamt my whole life of making music and I have every reason to be happy yet I can't be. How do I get out of this downward spiral? I can't find a way out of this hole. I would like to say to myself, If you're in a hole, put down the shovel, but I can't. I'm so addicted, it's all I think about, but I know there's more. Is it the fact that I've never mourned not having a father? There is a reason and I'm sure it's right in front of my face. I'm too proud to ask for help but that's what I need.
I have to get a grip. I have to quit. I feel like I'm rotting. In the mornings when I wake I can smell death on me. It's right around the corner and unless I get out I'm not gonna make it. How do I stop? Do I have to go to rehab? Is there even a reason to live? It's insane that I ask myself that but I sometimes wonder if anyone would miss me if I died…would anybody even show up to my funeral?
I shot up a lot of coke last night with Tommy…I mean a lot. My fucking arms look like pincushions. Have a show then off to Calgary. Mouse and Laurie (is that her name?) are following us…
TOMMY LEE: I think the time I finally figured out that Sixx and I were fucking crazy and had gone insane was in Canada when we ran out of heroin and cocaine, and sat up all night shooting up Jack Daniel's. Afterwards, I just thought, What the fuck was that all about? It didn't even occur to us that we could always just drink the JD. Bro, let me tell you, there was something seriously wrong with us.
---
THERE IS NO HERO IN HEROIN.
---
OCTOBER 19TH, 1987 OLYMPIC SADDLEDOME, CALGARY, ALBERTA, CANADA
Calgary, 6:30 p.m.
After yesterday's show we flew here and I ended up shooting up all night by myself. I tried shooting up Halcions too–whatever works. I got about two hours sleep. I gotta play a show. I'm gonna order a few drinks and get out of here. I never even unpacked…
OCTOBER 20TH, 1987 DAY OFF
Hotel, 5:20 p.m.
Just woke up. I pulled another solo all-nighter. I'm actually out of coke. Those chicks Mouse and Laurie have been with Tommy and I know they got rigs and dope but I said I wasn't doing anything and have holed up in my room. I feel so bored. Playing guitar is boring…listening to music is boring…fucking is boring…I'm boring.
Doug Thaler asked me if I would consider rehab. At least he cares. I'm tired of touring and tired of drugs but I can't seem to get off either.
---
AA saying: SICK AND TIRED OF BEING SICK AND TIRED
---
OCTOBER 21, 1987 WINNIPEG ARENA, WINNIPEG, MANITOBA, CANADA
Hotel, 5:30 a.m.
Tonight's show was really tight. It felt magical. Then afterwards Tommy and Fred came back to my room and we sat drinking and doing lines. Zombie dust was involved as well. I snuck outside and set fire to a door with lighter fluid and hair spray–I thought it was Rich Fisher's room. It set the fire alarms off and security came running up but Fred managed to turn it around so it was their fucking fault. Tommy and I were listening behind the door and pissing ourselves laughing.
Then an hour ago Doug called and told me I could have burned the hotel down and there was some Chinese family in the room who are really freaked out. Shit! I was just fucking around. It's not like I really did catch the hotel on fire! Fucking bullshit! Now everybody is pissed at me (again). Can't anyone take a joke round here?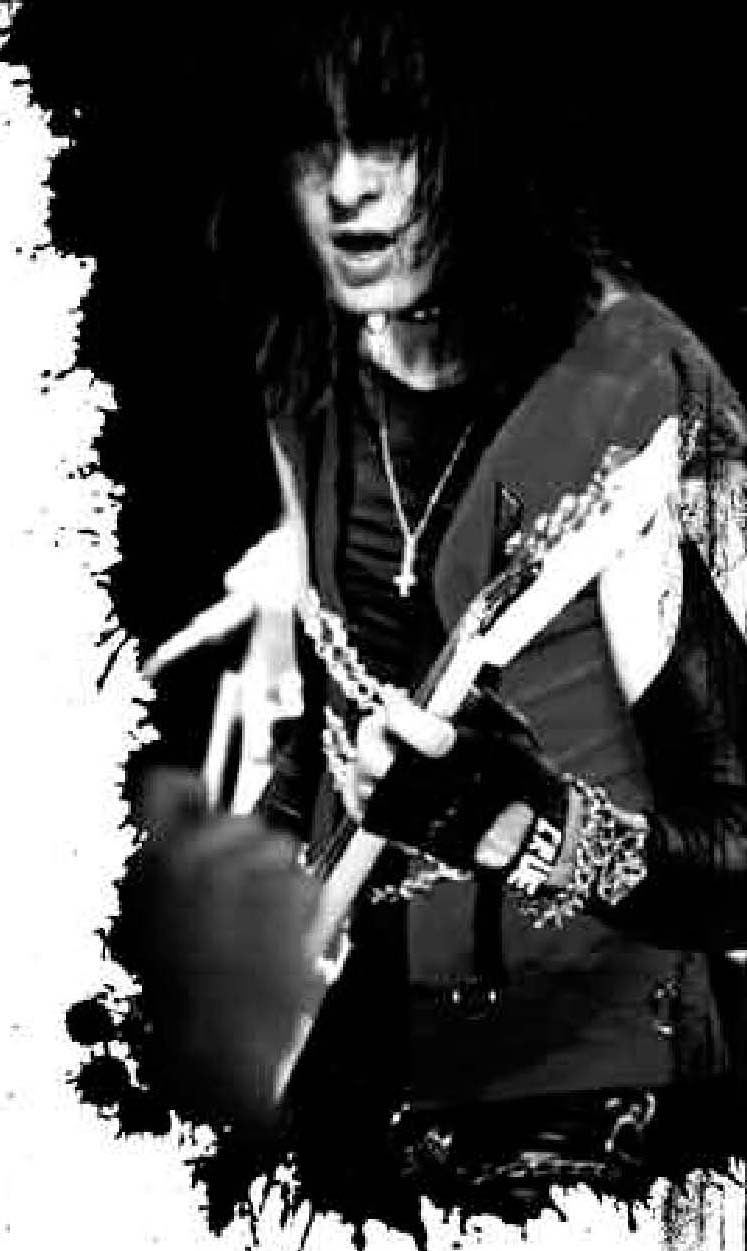 P.S. I'm gonna slow down. You wouldn't believe the blood. Off to Toronto now…
FRED SAUNDERS: Nikki, Tommy and I were sitting in Nikki's room and he went to the bathroom–or so we thought. Instead he'd gone outside, got lighter fluid and poured it all over a room door and doorjamb. He lit it, banged on the door and ran off, so by the time the guy opened the door it was fully ablaze. There was a young Chinese guy with his son in there–it could have killed them. Hotel security came up and I started yelling at them that what the hell kind of hotel was this? I had a band to look after and didn't need somebody sneaking around trying to set fire to their rooms! They apologized to me. Nikki was hidden in his room, just sniggering.
OCTOBER 22ND, 1987 DAY OFF
Hotel, Toronto, 7:15 p.m.
Fucking hell, I need a day off. My hands are fucked up and cut up, as is my body from throwing myself around onstage. I have a pulled hamstring and my ankle is sprained–who said rock 'n' roll isn't physical? Hahaha…Tonight me and T are going to a club and then gonna go and do radio around midnight.
Breakfast is here…gotta go. SIXX
Hotel, 5:30 a.m.
Drunk–me and Tommy had a blast tonight. We beat the fuck outta some jackass who mouthed off to Tommy. His name was Axl. At first I thought we beat up Slash's singer but it was some other guy. Then we went upstairs to this radio station…the DJ Joey was fucking cool but I think we got him fired. We had too much fun…oh well…
JOEY SCOLERI: In 1987 I was a twenty-year-old DJ with a metal show on Q107 in Toronto. I called myself Joey Vendetta. The show ran every Friday from midnight to 2 A.M. and I was excited by the chance to talk to Mötley Crüe on the program.
I was expecting to interview Vince and Mick and no offense to them but Nikki and Tommy were the guys you wanted to talk to. Tommy was banging Heather Locklear and Nikki was banging everybody else. So I was thrilled when Nikki and Tommy walked in the studio, although I think they couldn't believe this young kid was the DJ. They had loads of people with them. Everybody was pretty wrecked–I remember Tommy had just had a fight in the club downstairs with some dude who had dissed Heather.
We started the show and I said, "Hi, I'm Joey Vendetta, Nikki and Tommy from Mötley Crüe are here, and we'll be talking to them after this." I put on a track from Girls Girls Girls and as soon as it started, Nikki handed me a bottle of Jack. It didn't take much to make me want to chug it–I was a twenty-year-old being handed a bottle of Jack by Nikki Sixx, so I chugged half of it in one shot! I was hammered inside two minutes and I just thought, I'm fucked.
Then Nikki asked me if I'd ever had cocaine. I said no, and he said, "Well, you're starting tonight." He took out a bag and it wasn't just a gram–you'd have needed a shovel to move it. He scooped some up with his little fingernail and put it under my nose, and I sniffed some up each nostril.
I didn't know then that, when you're drinking, cocaine helps to level you out, but in thirty seconds I went from Mr. Drunk to Mr. Super-Confident. When the record ended I started gabbling like Wolfman Jack on acid, talking 100 mph. I started interviewing Nikki and Tommy, and every other word was "fuck" or "bitch"–we were talking like we were sitting in a bar somewhere, rather than on air.
Nikki said, "Can we smoke this?" And so we were smoking hashish during the interview. Everybody could hear us going psssssch while we were talking–it wasn't too hard to figure out what was going on. Then Nikki got the blow out again, so the listeners could hear us smoking and snorting away.
Suddenly Nikki said, "Let's play a game–Guess What We're Doing? We can give away tickets to our shows!" He grabbed a mic on a boom stand, pulled it towards his crotch and turned to face a metal wastepaper bin in the corner. He whipped his dick out and started pissing in it–there was no plastic bag in there so it was really loud. People were phoning in and asking, "Are you running water?" And Nikki started screaming, "No, I'm pissing in a wastebasket!"
Then Tommy said, "Guess What I'm Doing, Toronto?" and pulled his cock out and started banging it against the desk. I said, "Um, there's no need to do that," but Tommy was saying, "Dude, just listen to the noise it makes!" Meanwhile, people were calling in, saying, "Is he banging his cock against the desk?"
I decided to put people on the air, which was an incredibly stupid move. Our program director always told us to try to make the listener the star. Obviously because I was drunk and high I didn't do any pre-screening whatsoever, so the first call went like this:
Caller: Hello, I'm Megan.
Nikki: Hi, Megan, how old are you?
Nikki: Oh good, I like twelve-year-olds. You get to hear the bones crack when you put it in…
She just giggled. Thankfully she had no idea what he was talking about. When Nikki and Tommy and all their hangers-on left, I felt exhausted, like a hooker who'd been fucked by everybody. As I cleaned up all the beer cans and Jack bottles I realized that I might be fired on Monday, but I figured even if I was, I'd be a legend regardless.
On Monday I got called in to see my program director. He told me to hold up my index finger on my right hand, which I did, and he asked me, "What does it do?" I said I don't know, and he said, "It hits the OFF button on the microphones. You're supposed to be the one in charge–now get out!"
Mötley Crüe invited me to their dressing room at their Toronto gig, and Nikki and Tommy said it was the most fun they'd ever had on a radio interview. We got on really well. I wasn't tight with Vince or Mick. Mick always seemed a real bummer, but now that I know how ill he was, and what he had to put up with from those retards Nikki and Tommy, I totally understand why.
OCTOBER 23RD, 1987 DAY OFF
Hotel, Toronto, 4 p.m.
Wow two days off in a row. I have such a hangover…some kid in this band last night told me and Tommy he kicked in the doors of the venue here when we were sound checking on the Theatre of Pain tour…I remember that. All the fans came rushing in…ha ha ha…Then after we spoke for a bit he went onstage with his band V05. You should have seen these guys' hair! It was to the ceiling! But the little fucker could sing his balls off. He told me, You just watch, I'm gonna be a star someday…
I told him, Be careful what you wish for…
NIKKI: Well, that kid got his dream–he later joined Skid Row and became Sebastian Bach. I always like that kind of story. How often do we get to see someone get exactly what they wish for?
OCTOBER 24TH, 1987 CIVIC CENTER, OTTAWA, ONTARIO, CANADA
Backstage, Ottawa, 4:30 p.m.
Don't really feel like writing. Nothing new really going on. I'm doing pretty good–my track marks are healing. I got a little addicted up here in Canada, but I kicked it with sleeping pills…nothing new to me.
Tonight is gonna be a good show but tomorrow is Maple Leaf Gardens–how fucking cool is that? Sold out–I wish Nona could have seen this…
OCTOBER 26TH, 1987 DAY OFF
Hotel, Toronto, 3:30 p.m.
Last night's Maple Leaf Gardens show was insane…we were so good. We were all looking at each other with big smiles, it felt like the old days.
Another night in this hotel. Right now, I need two things…to get outta this hotel and to get outta this hotel. We've been here it seems like a week. I've basically moved in…I've duct-taped the drapes shut, no housekeeping allowed in again. I have scarves on top of all the lamps. Room service trays are everywhere you look and I have my NY Dolls poster above the bed. It's really quite nice in here, but time to go. The band wants to go visit the local strip club tonight–it's always like shooting fish in a barrel.
P.S. I still haven't called home once. There's really no reason to. I'm sure Karen is doing fine…as long as the ghosts don't come crawling out of my closet.
OCTOBER 27TH, 1987 THE FORUM, MONTREAL, QUEBEC, CANADA
Hotel, Toronto, 1 p.m.
Just got room service. Need to start to pack up my room 'cause they're coming for luggage at 1:30. Then we take the jet to Montreal and after the show we fly to NYC. In the afternoon we fly to Bermuda 'cause we're doing an MTV contest there called Mötley Crüise to nowhere.
Tonight is the last night with Whitesnake–thank God!
---
Random lyric
POISON APPLES
Took a Greyhound Bus down to Heartattack and Vine with a fistful of dreams and dimes. I was in, had a taste for a life of slime. When push came to shove, the So far out didn't know that music was the drug and the band always got to play. Sex, smack, rock, roll, mainline, overdose. Man, we lived it night and day.
We loved our Mott the Hoople, it kept us all so enraged. And you love us and you hate us and you love us. 'Cause we're so fuckin' beautiful!
---
ROSS HALFIN: When Nikki fucked girls on the Girls tour, he did it pretty quietly because he wanted to get them off on their own to his room and do it with his drugs. The only exception was Montreal. There was a girl backstage after the show who was up for a gang bang and forty-three of us did her. Tommy went first, Vince went second, I was third because, for some reason I forget now, Nikki wanted to be nice to me, then Nikki went fourth. The only person who didn't want to was Mick.
That girl was OK, oddly enough, but there was also a repulsive Hells Angel girl with a shaved vagina there. She had bad teeth, horrible tattoos and a bullet belt, and I still have a picture of the tour manager, Rich Fisher, going down on her while Nikki watched, laughing. The fact that she was so awful appealed to Nikki: he always liked doing the worst thing imaginable. And normally he did it.
NIKKI: To me, ugly has always been beautiful and beauty usually turns out to be very ugly. When I was younger I always hated my face. It was too sweet and innocent–no armor to protect the exposed nerves. That's one of the reasons I distorted it through makeup and theatrics later in life. When I take photographs I'm attracted to documenting the darker, truer side of life or fantasy. Girls? Back then, the sooner it was over, the sooner I could go off the deep end. What they looked like only interested me if they stood out from the crowd. A fucked-up biker chick was more interesting to me than a model—who they were was what interested me. Broken people attract broken people. I was like a guy getting ready to jump off a building without a net. The sooner I got the sex over with, the sooner I could hit the pavement…and kill the pain.
OCTOBER 28TH, 1987 DAY OFF
Hotel, Bermuda, 8 p.m.
Just got into the hotel. Man, it's dead here. The bar isn't even open. Doc is here–he keeps looking at me like he's expecting my head to spin around and spit green pea soup on him at any moment. When I say something, he laughs, but it's a nervous laugh, like a person waiting on impending doom. Maybe it's good–managers need to live in fear. I'm gonna watch TV…I know…weird! I snagged a sleeping pill from Fred so I can sleep.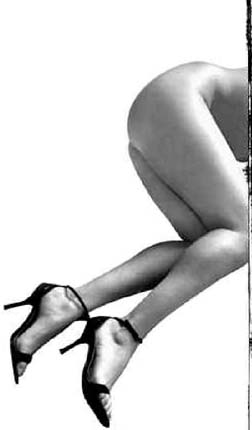 The last few days I've been eating like a horse. I guess my body needs some nutrition. I put it through the ringer in Canada.
DOC McGHEE: The Mötley Crüise was a competition and the idea was that the winners had no idea where they were going. So we took them to the Bermuda Triangle. MTV was involved, and on the first day I got a call from an MTV guy saying two of the competition winners were being held in customs. It was two guys–the customs officers had opened their luggage and found flying gear, girls' outfits and dildos in there. I had to go down to customs to get them out.
That evening we had a welcome cocktail party and the two guys turned up in full drag. Tommy didn't realize and thought one of them was gorgeous–he told me, "Dude, she's fucking smoking!" When I explained they were two guys, Mötley didn't really want to be around them. Bizarrely, it turned out that one of them designed costumes for Mötley and just happened to have won the competition.
DOUG THALER: When Mötley came back from Bermuda they told me all about these two wild cross-dressing kids who were on the cruise. I later went on to manage one of those wild cross-dressers in a band called the Toilet Boys. By then he was going by the name of Miss Guy.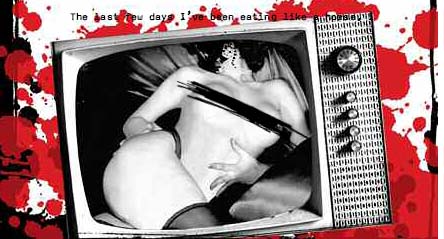 OCTOBER 29TH, 1987 DAY OFF
Hotel, Bermuda, 2 p.m.
Me, Tommy and Fred got Vespas and rode around the island this morning. We wore our helmets backwards and acted like kamikaze pilots. I haven't laughed so hard in a long time. We took some pictures…I can't wait to get them developed. OK, I gotta take a shower (it's been over a week) and go to this boat for some contest or other.
We fly home tomorrow. Gonna shoot a video for You're All I Need with Wayne. I promise not to let Sikki rear his ugly head. I can't wait to see my dog that I've hardly met.
DOC McGHEE: We all sailed out to an island for a limbo contest. I thought, I can never ask Mötley Crüe to limbo, they will fry my ass, but Vince is so fucking twisted in the head that he wanted to limbo. The contest was for couples only, and when Vince and Tommy went up to the gay guy in charge, who was called the King of Limbo, he said they couldn't do it. He had no idea who Mötley Crüe was. Vince started going crazy and yelling that it was his fucking party so he could do what he wanted, but the King still wouldn't let them. Then the King started to limbo under a twelve-inch bar and Vince was so pissed off that he started throwing bits of chicken at him. He hit him in the face and the King of Limbo stormed off so then I had MTV and an angry crowd on my back. Great. Just great.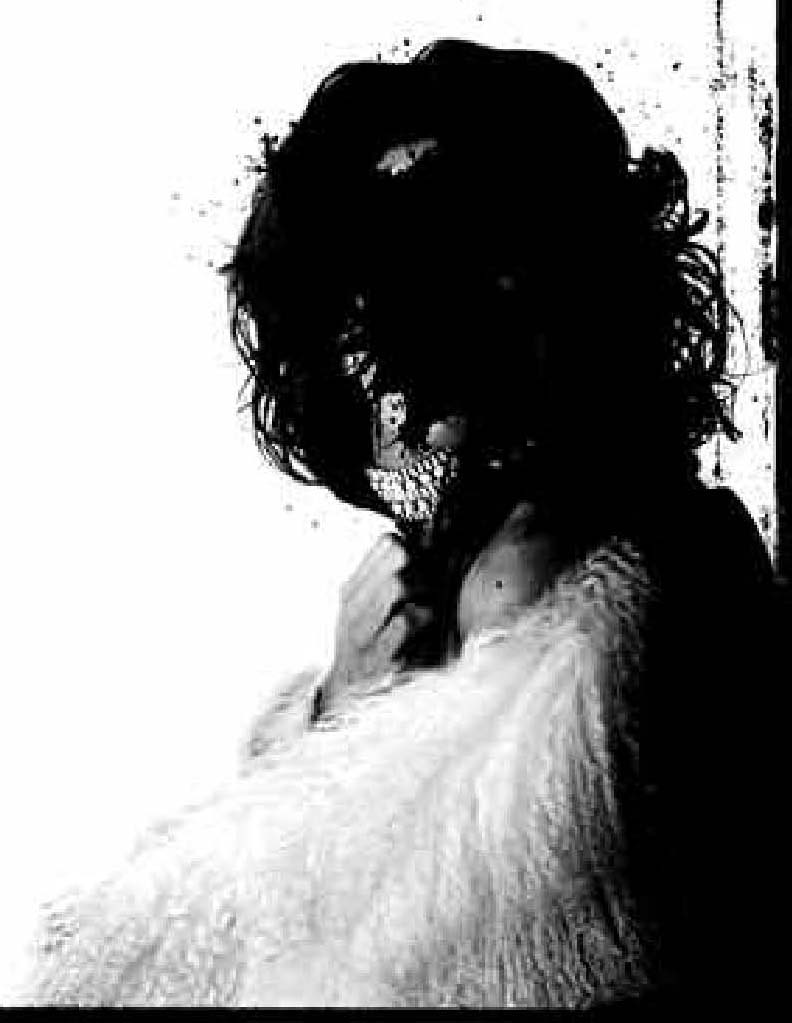 OCTOBER 31ST, 1987 DAY OFF
Van Nuys, 11:30 p.m.
Spent today filming the video for You're All I Need with Wayne. I wonder if I should send Nicole a copy?
I told management I need to change my room name when the tour starts back up to Sharon Needles. They didn't like that very much so of course that's gonna be my new name. Rather fitting if you ask me.
WAYNE ISHAM: Before the video for "You're All I Need" we had a long talk over what we wanted to do. We'd seen this news story about a guy who killed his girlfriend, which Nikki related to events in his own life–he kept saying there was a personal angle, but I never really understood what he was talking about. Plus he always loved the Sid and Nancy idea, so we wanted a video about a self-destructive relationship.
The video started with the police putting a girl's body in an ambulance and arresting her boyfriend, then it went back to tell their story. There is a lot of yelling and screaming but no actual violence–not that that stopped MTV from banning it, as usual. They said it was too literal and implied violence.
It was a typical ballsy Crüe thing to do–they just loved to step up and do stuff other bands wouldn't touch. Originally the band wasn't even in the video, but the record label made us add some band footage, which we shot in my studio. I wish I could say I looked into Nikki's eyes and saw the mental state he was in back then…but I didn't.
---
Random Unused Lyric Nothing to share except these needles
---